Hello Ben Pequeno here!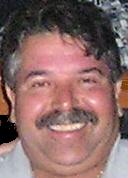 I have been in the asphalt paving business since 1987, at which time, I started an asphalt paving company in southern New England. I have installed well over 2000 driveways along with parking lots, tennis and basketball courts, as well as concrete, Paver & Brick applications. I have also installed hundreds of walls and drainage systems to accommodate those driveway's or parking lots.

I had a small company with less than 12 employees, we always managed to install over 200 driveways per/year, even with the New England climate. I always took pride in my work and provided quality workmanship. We always guaranteed our driveways for one year, if for any reason, someone wasn't happy with their driveway, I would take immediate action to accommodate all of my clients! My reputation of being reliable and dependable lead me to a large client base.

I also maintained the driveways for my customers, by offering them seal coating every couple of years, which lead to a repeat customer relationship, that is still ongoing today. I have sealed hundreds of driveways & parking lots, along with basketball & tennis courts, and line striping as well. Most of my best repeat customers, are developers and building contractors, which call many times each year.

I have a bachelor science degree from Salem College in West Virginia, and attended Cornell University in Ithaca, New York in 1978. In 1982, I graduated from Blake Computer Programming Institute, where I completed a computer programming course.

I now spend much of my time as a webmaster, providing information about the topics in which I am most familiar, and love the most!

My Featured Article in Fine Homebuilding Click Here

This Website has won a Standard of Excellence Award for Information Services!

Here's what the

Judges are Saying!
"Love the fast load times."
"Simple is almost

always better."
"Good industrial site."
"Solid, informative site."
Find Local Driveway, Patio, Paving Pros. Get Up to 4 Quotes Now. It's Quick, Free, and Easy!
DrivewayTips LLC. © copyright 2003 - 2012