Ask me about the
Business Opportunity

For Great Deals on
Home Insurance from Directline
DIY Home Improvements from B&Q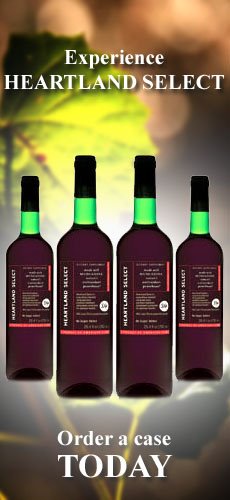 Energy
|
Laundry
|
Water
|
Health
|
Opportunity
|
ComfortZone
A Breath of Fresh Air

Watch This > Company Overview Video




Commercial & Residential

Air & Water Purifiers, Energy Savings Device, Laundry Purification & Nutritional Products.

State of the Art

Technology & Opportunity




Presented to You


By: Ben Pequeno

Purification Specialist

Independent

Representative

Pure-n-Simple

When we think of air pollution, we usually associate it with outdoor air. However, a growing number of allergic reactions may also be due to certain airborne allergens in the home. In fact, in 1990, the United States Environmental Protection Agency (EPA) ranked indoor air pollution as "a high priority health risk."

Allergy products such as air purifiers will greatly help in reducing allergens that can cause asthma or asthma-like symptoms, such as difficulty in breathing, nasal congestion, respiratory swelling, and the like. Learn More...

We each have the choice to lower our energy demand, grow a garden, repair instead of replace, recycle and reuse or invest in the technologies to secure our future. Those choices that we make will secure a brighter and better future for our children and ourselves. Learn More...
Our RCI Technology
The NASA-affiliated Space Foundation recognizes our technology as the only Certified Space Technology for residential air purification. With Kansas State University and University of Cincinnati studies proving our technology kills up to 99.99 percent of microbials such as MRSA staph on surfaces, the desire for our technology is at an all-time high. Effects of RCI
According to the EPA
All of us face a variety of risks to our health as we go about our day-to-day lives. Driving in cars, flying in planes, engaging in recreational activities, and being exposed to environmental pollutants all pose varying degrees of risk. Some risks are simply unavoidable. Some we choose to accept because to do otherwise would restrict our ability to lead our lives the way we want.
And some are risks we might decide to avoid if we had the opportunity to make informed choices. Indoor air pollution is one risk that you can do something about, Air Purification Learn More...
IAQ Tools For Schools
Twenty percent of the U.S. population, nearly 55 million people, spend their days in our elementary and secondary schools. In the mid-1990s, studies show that 1 in 5 of our nation's 110,000 schools reported unsatisfactory indoor air quality, and 1 in 4 schools reported ventilation -- which impacts indoor air quality -- as unsatisfactory. Students are at greater risk because of the hours spent in school facilities and because children are especially susceptible to pollutants. Purification
Learn More...
Indoor Environmental Quality
Creating a better indoor environment can help building owners, managers, occupants, architects and builders to minimize or eliminate the negative health effects, liability, bad publicity, and costly renovations and repairs often associated with IEQ problems. Improving IEQ involves designing, constructing, commissioning, operating, and maintaining buildings in ways that reduce pollution sources and remove indoor pollutants while ensuring that fresh air is continually supplied and properly circulated. Purification Systems
Learn More...
A Box of Clean Air
Impact for Asthma Sufferers
Save The Environment 1:00 min Video
Global Green Expo 1:04 min Video
This Web Franchise is for sale